Dirk Kuyt is a former footballer for Liverpool. He has mentioned some of the names of footballers with whom he has played during his time. But he has stressed on one name who he finds to be the most special one for him during his entire career. He is lucky to have played many games together with him. Kuyt has been a bright player in his career of professional football for over a period of 20 years and has starred for many of the clubs that he liked such as Feyenoord, FC Utrecht, Liverpool, and Fenerbahce. Kuyt has made approximately 800 appearances.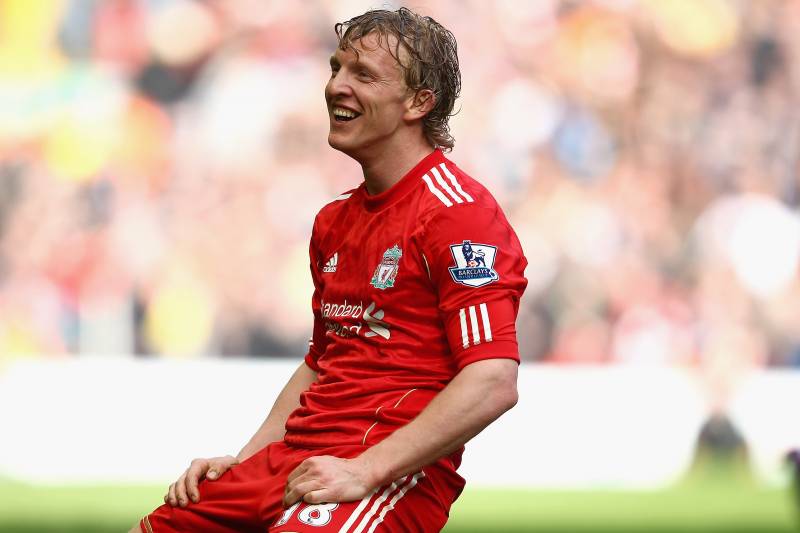 Dirk Kuyt has been lucky enough to play alongside some of the legendary footballers like Xabi Alonso, Fernando Torres, Rafael Van Der Vaart, Robin van Persie, Giovanni van Bronckhorst, Luis Suarez, and Steven Gerrard during the time of his career.  And now the Dutchman has mentioned the legend player from Liverpool who has also been the captain, Steven Gerrard, as the special player alongside whom he had the pleasure to pleasure.
He stated that he has been able to play with some of the legendary
players during his time at Liverpool and in the national team of The Netherlands. But Gerrard is the most special player who will always remain in his heart for many reasons. Kuyt said he had everything for which he looks up to him. He had the ability to pass from more than 40 meters, score and tackle from fifty meters back that sometimes was unusual.
Kuyt stated that he has been able to learn the method by which he could lead the team as a captain and what was the real meaning for professionalism
. He is set to reunite with his former teammate during the opening Group G match in the group stage game for Europa League.